Introducing the RA Edge: Real people. Real Rheumatoid Arthritis. One Facebook community.

To bring this brand's mission of "becoming the most empathetic pharma company in the world" to life, we did more than create ads for their new treatment for RA, we put their goal into action.

The first step was the most indispensable: engaging with real RA patients. Through social listening, quantitative market research, and qualitative focus group conversations, we heard all about the negativity and hopelessness typically found in RA groups online. So we decided to tackle the negativity head on.

Collaborating with a body paint artist, we invited RA sufferers to reclaim their personal power by visualizing feelings of hope through body art. These inspiring images helped form the backbone of an artistically-focused campaign that represented a totally unique type of pharma campaign, as well as a thriving social media community, The RA Edge.



The result?
16.4 Million Targeted Patient Impressions
14,000 Shares of a paid social content

Please request password to view "RA EDGE: Expressions of Hope" case study



This positive forum of support has more than 17,000 patients rally behind it.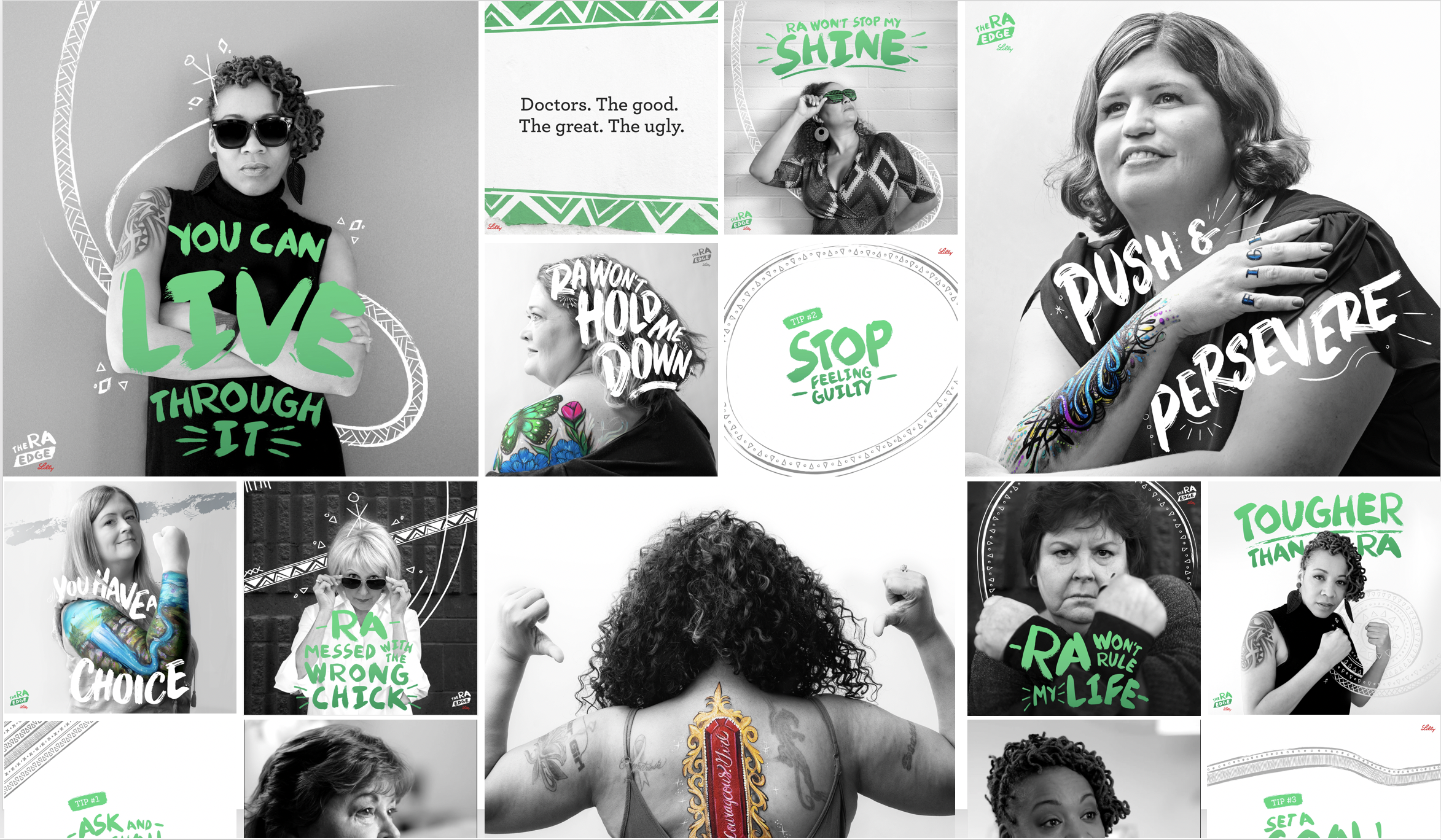 Razorfish, 2019